Draining the World Wealth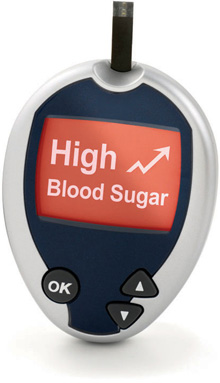 Diabetes mellitus is a worldwide epidemic that is critically linked to prevalence of obesity. More than 220 million people have diabetes and by the year 2030 the figures are expected to grow to 360 million. The diabetes is aggressively growing in both emerging and developed country. According to WHO, the Asian continent has over 90 million people suffering from diabetes – India (40 million) China (29 million); Indonesia (13 million) and Japan (7 million). The prevalence of diabetic patients remains pervasive in USA (22 million), Brazil (6 million), Pakistan (8 million); Russia (6 million); Italy (5 million) and Turkey (4 million). Even in the African region over 10 million people suffer from diabetes, especially in Nigeria where it is expected to reach 5 million within the year 2030.
Diabetic complications lead to heart disease (approximately 65% of death amongst diabetics), blindness, kidney failure and amputations. As a result, the indirect and direct medical expenditure of diabetics represent almost 5 times that of a non-diabetic.
Type 2 Diabetes: A Preventable Disease
In most cases, diabetes is treated with medication, although about 20% of diabetics may be managed by lifestyle changes. This means that even if we cannot change the genetic influences, fortunately, for most of us diabetes is preventable; for example, making dietary changes, taking nutritional supplements and exercising. To highlight this, people in high risk groups who achieve a 5-7% cut in body weight will reduce risk of developing diabetes approximately 58% across all age and ethnic groups.
While the debate between the contributory effects of carbohydrate and fat intake continues unabated, research reveals a strong link between foods with high glycemic index and prevalence of type 2 diabetes. Excess blood glucose needs to be converted by insulin (produced by the pancreas ß-cells) into glycogen stores, however, when glycogen stores are full, glucose is converted into fat. Over time, the body's cells may eventually become desensitized to insulin making it necessary to produce more insulin to achieve the same affect. It is this process that would eventually lead to a state known as hyperinsulinaemic state. As a result, the body loses its ability to control high blood glucose levels (hyperglycemia) that could result in toxic conditions and promote further complications such as kidney failure.