Our product line is sold exclusively to Health Practitioners and Health Food Stores.
Examples of Health Practitioners are; Doctors, Chiropractors, ND's, Massage Therapists, Ulan Nutritional Systems….etc. Health students who are currently taking classes or courses are also welcome to purchase our products. Our products do not have a phone number or website on the bottle. If you would like to purchase our products or have any questions, call us at 1-800-587-9061 or email us at info@alleganynutrition.com.
Allegany Nutrition is proud to provide the highest quality, most potent nutritional enzyme products on the market. Each product formulation is designed to work synergistically with the body to help naturally heal a wide variety of health imbalances.
Since we are committed to excellence we don't formulate proprietary blend products. Proprietary Blend products conceal the amounts of each ingredient in the product. We want our Health Care Practitioners and their clients to know what each product contains and compare them to other products on the market so they can see the value and quality of our products.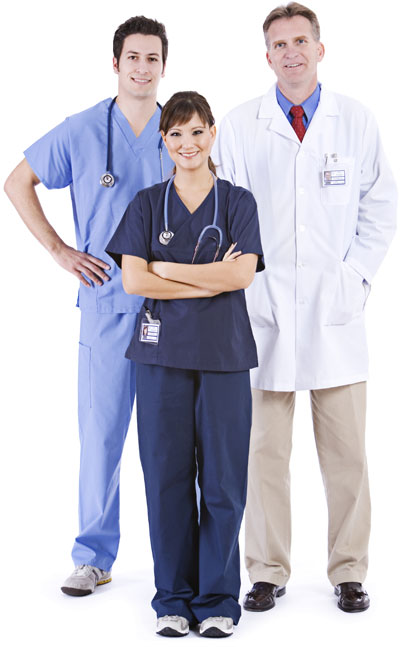 Allegany Nutrition specializes in enzymes. We focus all of our energy and time into the role that enzymes function in fighting health imbalances. Our products contain no fillers, artificial flavorings, preservatives, colors, or sweeteners. Each batch of product is assayed to ensure quality and product label specifications. Certificates of these analyses are always available. The units of enzymes activity that we use are the current units used by the Food Chemical Codex (FCC), Academy of Sciences and accepted by the American Food Industry.
We commit 100% to fast customer service and satisfaction.
We ship all products within 1 Business Day! We are also committed to helping the Earth's ecosystem. Improving the quality of Earth's environment is one more step in the right direction in improving our quality of life and health. We are in the process of going "Green" with all of our office supplies and power sources.
TERMS OF USE
Introduction
Welcome to http://www.alleganynutrition.com. This Website is owned and operated by Allegany Nutrition. By visiting our Website and accessing the information, resources, services, products, and tools we provide, both on the Website and through our mobile apps, social networking community sites, and other Allegany Nutrition sponsored sites, regardless of the capacity in which you are visiting, e.g., as an occasional browser or a registered user, you understand and agree to accept and adhere to the following terms and conditions (hereafter referred to as "User Agreement"), along with the terms and conditions stated in our Privacy Policy (please refer to the Privacy Policy section below for more information). You shall be deemed a "User," and if you register to use any of our Resources (as hereafter defined), you will have a unique "User Account." Your use of this Website, related mobile apps, social networking sites, and other Resources constitutes acceptance of the User Agreement. If you do not agree to these terms, you may not access or use our Resources.
We reserve the right to change this User Agreement from time to time without prior notice. Such changes shall be effective upon notice thereof on our Website. Your continued use of this Website or any of the Resources after such modifications will constitute your acceptance of the User Agreement, as modified.
Wherein, you agree that:
In order to access our Resources, you may be required to provide certain information about yourself (such as identification, contact details, etc.) as part of the registration process, or as part of your ability to use the Resources. You represent and warrant that all information you provide will always be accurate, correct, and current; that you are thirteen (13) years of age or older; and that your use of the Resources does not violate any applicable laws. Your User Account may be deleted without warning if we have reason to believe that you do not meet these eligibility requirements.
You are responsible for maintaining the confidentiality of your login or User name and password associated with any account you use to access our Resources. Accordingly, you are responsible for all activities that occur under your account(s).
Accessing (or attempting to access) any of our Resources by any means other than through the means we provide and through your User account is strictly prohibited. You shall not access (or attempt to access) any of our Resources through the login or User name or password of another User, or through any automated, unethical or unconventional means, including, but not limited to, any third-party APIs, software, tools or scripts. You shall not permit anyone else to access (or attempt to access) any of our Resources through your login or User name or password. You agree to notify us immediately if you suspect any unauthorized use of your login or User name or password to access the Resources. You may not have more than one login or User name, without the express written consent of Allegany Nutrition's sole discretion.
Engaging in any activity that disables, overburdens, impairs, disrupts, or interferes with Biotics' Resources or with any other party's use and enjoyment of our Resources, including the servers and/or networks to which our Resources are located or connected, is strictly prohibited.
Attempting to copy, duplicate, reproduce, reverse engineer, decompile, sell, trade, distribute, transmit, publish, resell, modify, license, create derivative works from, any of our Resources (other than User Content owned by the particular User, Content that is in the public domain, Content for which the particular User has been given written is strictly prohibited. Using a User Account or accessing Resources to promote a product or service is prohibited. Users who engage in prohibited conduct are subject to deletion of their User Accounts without warning.
You are solely responsible for any consequences, losses, or damages that Allegany Nutrition may directly or indirectly incur or suffer due to any unauthorized activities conducted by you, as explained above, and you may as a result of such unauthorized activities also be subject to criminal or civil liability.
Internet Resale Terms
Practitioners can sell our products to their customers at any price they choose but when selling online the minimum price must be $4.95 above the suggested retail price. Amazon sales are strictly prohibited unless written approval is granted.
Privacy
Your privacy is very important to us, which is why we've created a separate Privacy Policy in order to explain in detail how we collect, manage, secure, and store your private information. To read our Privacy Policy in its entirety, click here.
DISCLAIMER OF WARRANTIES
By using our Website, you understand and agree that all Resources Biotics provides are "as is" and "as available." ALLEGANY NUTRITION DOES NOT REPRESENT OR WARRANT TO YOU THAT, AND HEREBY DISCLAIMS ALL EXPRESS AND IMPLIED WARRANTIES AND LIABILITIES THAT:
THE USE OF THE RESOURCES WILL MEET YOUR NEEDS OR REQUIREMENTS, OR THAT THE CONTENT AND RESOURCES ARE MERCHANTABLE OR FIT FOR A PARTICULAR PURPOSE.
THE USE OF THE RESOURCES WILL BE UNINTERRUPTED, TIMELY, SECURE OR FREE FROM ERRORS.
THE INFORMATION OBTAINED BY USING THE RESOURCES WILL BE ACCURATE OR RELIABLE.
THE CONTENT IS NON-INFRINGING OF PROPRIETARY RIGHTS OF OTHERS.
ANY DEFECTS IN THE OPERATION OR FUNCTIONALITY OF ANY RESOURCES ALLEGANY NURITION PROVIDES WILL BE REPAIRED OR CORRECTED.
Furthermore, you understand and agree that:
a. ANY CONTENT DOWNLOADED OR OTHERWISE OBTAINED THROUGH THE USE OF ALLEGANY NUTRITION RESOURCES IS DONE AT YOUR OWN RISK, AND THAT YOU ARE SOLELY RESPONSIBLE FOR ANY DAMAGE TO YOUR COMPUTER OR OTHER DEVICES FOR ANY LOSS OF DATA THAT MAY RESULT FROM THE DOWNLOAD OF SUCH CONTENT;
B. NO INFORMATION OR ADVICE OBTAINED BY YOU FROM ALLEGANY NUTRITION BY ANY MEANS IN ANY FORM OR THROUGH ANY RESOURCES BIOTICS PROVIDES SHALL CREATE ANY EXPRESS OR IMPLIED WARRANTY, GUARANTEE, OR OBLIGATIONS OF ANY KIND, EXCEPT FOR THOSE EXPRESSLY MADE TO USER HEREIN. UNLESS OTHERWISE EXPRESSLY STATED IN WRITING ALLEGANY NUTRITION HEREIN, ALLEGANY NUTRITION EXPRESSLY DISCLAIMS ALL WARRANTIES OF ANY KIND, WHETHER EXPRESS OR IMPLIED, INCLUDING, BUT NOT LIMITED TO THE IMPLIED WARRANTIES OF MERCHANTABILITY, FITNESS FOR A PARTICULAR PURPOSE, AND NON-INFRINGEMENT, WITH RESPECT TO THE CONTENT, THE RESOURCES, AND OTHERWISE.
Intellectual Property – Copyrights/Trademarks
You acknowledge that Allegany Nutrition owns all right, title and interest in and to the Resources, including all Intellectual Property Rights related to the Resources, other than User Content and Third-Party Content as defined herein. "Intellectual Property Rights" means any and all intellectual property rights existing under applicable law from time to time in any part of the world, including but not limited to patent law, copyright law, trademark law, trade secret law, unfair competition law. Allegany Nutrition grants Users the non-exclusive license, revocable, non-transferable license to use the Resources to which access is hereby granted solely to the extent permitted by this User Agreement.
All content and materials available on our Website, http://www. Allegany Nutrition.com, and our Resources, including but not limited to text, graphics, Website name, code, images and logos, other than User Content and Third-Party Content as defined herein, are among the Intellectual Property Rights of Allegany Nutrition, and are protected by applicable copyright and trademark law. Any inappropriate use, including but not limited to the reproduction, copying, trade, distribution, transmission, publishing, display, resale, modification, creating derivative works therefrom, licensing or attempted licensing, of any content on this Website is strictly prohibited and constitutes infringement and unfair competition as well as breach of contract, unless specifically authorized in writing by Allegany Nutrition.
Termination of Use
You agree that we may, at our sole discretion, suspend or terminate your access to all or part of our Website and Resources with or without notice and for any reason, including, without limitation, breach of this User Agreement. Any suspected illegal, fraudulent or abusive activity may be grounds for terminating your relationship and may be referred to appropriate law enforcement authorities. Upon suspension or termination, your right to use the Resources we provide will immediately cease, and we reserve the right to remove or delete any information that you may have on file with us, including any account or login information.
Disclaimer of Medical Advice
Allegany Nutrition is a manufacturer and distributor of dietary and nutritional supplements. It is not a healthcare provider and does not give medical advice. Allegany Nutrition does not sell dietary nutritional supplements directly to the general public. Allegany Nutrition products are generally available for purchase by individuals only through licensed healthcare professionals and other authorized distributors. Consult your healthcare professional prior to using any dietary or nutritional supplement to insure that the supplement is appropriate for you based on your health, and is not contraindicated based on other medicines or supplements you may be taking.
Contact Information
If you have any questions or comments about the terms of this User Agreement, please contact Allegany Nutrition at:
Allegany Nutrition
PO Box 70
Allegany, NY 14706
1-800-587-9061
This User Agreement is in effect as of October 1, 2005.