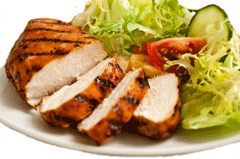 The AL Series is fully capable of assisting in the digestion of proteins, fats, sugars, fibers, and carbs. The AL Series contains Peptidase, Beta Glucanase and Glucoamylase instead of Bromelain or Malt Diastase. The AL Series does not contain Bromelain or Papain because some people are sensitive to them because of their sources. Bromelain comes from pineapple and Papain comes from papaya. The AL Series does not contain Malt Diastase because some believe that it contains a very small amount of gluten which can cause intestinal imbalances for people with Celiac disease. Our enzymes are produced in an Organically Certified facility that is FDA inspected. Our product contains no fillers, yeast, dairy, wheat, soy, gluten or corn and is free of artificial colors, flavors and preservatives. We use the highest quality raw materials to produce superior results.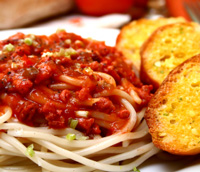 If you eat fast food, processed food, or cooked food you may need supplemental digestive enzymes to assist in the digestion of these enzyme deficient foods. Researchers have discovered that processing or cooking food kills virtually all of the digestive enzymes that were once in it. Food enzymes are the first step in proper digestion, absorption, and assimilation of vital nutrients. Undigested food can cause many health imbalances that can lead to a variety of issues. This is a full spectrum formulation capable of aiding in the digestion of proteins, fats, carbohydrates, sugars, fibers, and dairy products.
Allegany Nutrition uses the highest quality all-natural blend of plant derived digestive enzymes available on the market today!
Do you know anyone who suffers from these?
Heartburn
Constipation
Bloating
Chronic Illness
Diverticulitis
Gluten Free
Gas
Food Allergies
Sensitive Stomach
Weight Loss
Lactose Intolerance
Energy
Celiac Disease
Crohn's Disease